About the Lowther Arms Country Inn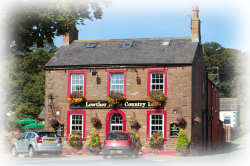 The Lowther Arms is a small family-run country inn.
Lowther Arms Trivia : At different times over the years, the front door has occupied all but one of the outside walls.
We took over the Lowther Arms in 1995 when it was just a small country pub.